By Derek Newton
Reposted from Forbes, with permission.
A few weeks ago, I had the privilege of moderating a panel at SxSW Edu in Austin.
And like all good education conferences, SxSW had a large exhibition space in which education companies could share their wares and meet and greet. Naturally, I walked that hall a few times. Of the dozens of companies and products I saw, here are five that stood out to me as unique and potentially impactful.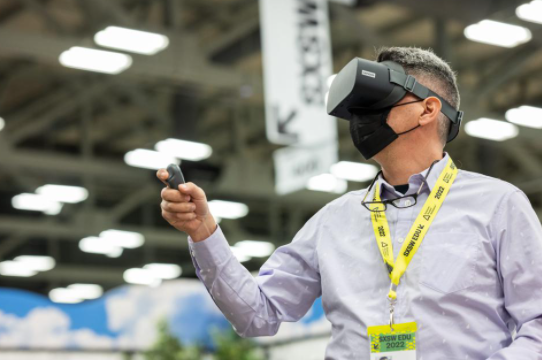 Alee – Alee produces in-depth, high quality teaching supplements and supports around great literature, great books. You may remember those. They were the original education technology.
What I like about Alee is that, though it's a tech-enabled product, it's focused on actual books – helping teachers be better at opening their pages and life lessons to students. I also like that it's focused on teaching, helping teachers improve – not adding content, but enhancing quality of proven content. More education products and companies should have that focus.
PIPs Rewards – PIPs is a community, civic and good-works engagement system for colleges and college students. It incentivizes and rewards doing good things from recycling to tutoring, helping students set examples and create strong habits. It's sunshine and apple sauce.
I like PIPs not just because its focus is on doing good and being good but because it may offer real and long-term potential to the issues of student engagement, inclusion and persistence. It's up and running at the University of Colorado, Boulder and if colleges figure out how to use it, if they can unlock its potential, PIPs is probably the type of deal where everyone wins.
NextGen News – NextGen is an online content creation platform and service that enlists young people to deliver news to young people, with messages and ideas specifically for young people. Think of a teacher-created, age-appropriate newscast done by students, grades three to five and six to eight.
I remember seeing platforms and ideas such as NextGen before – news for students, by students. I still like it as a concept and think anything with the potential to increase engagement and interest with current events can be a valuable educational tool. Not only that, it's fun. School should be fun.
Anton – This K-6 learning app is the rage in Europe. It's simple, clean and engaging and, this is important, it's free for teachers. Not even ads. It's not just a content hub though, as it allows teachers to assign lessons to student groups and track their progress.
It's difficult for education companies, and startups especially, to prove their products work. But Anton's use rates overseas are eye-catching. So, something must be working. They are new to U.S. and I like the idea of trying something that's already proven instead of building from scratch all the time. Moreover, because it's big in Europe, the built-in language versatility is a great value too.
DisruptED – DisruptED is an early reading and literacy product embedded with AR and VR tools. Young readers use headsets – or folded boxes that snug over the face and use an existing smartphone – then they use DisruptED's books. When the books are read though the AR/VR devices, the books come alive. Creatures run, fire trucks roll – it's like reading a book while being inside it.
I like it because it's fun and addictive and a great use of AR technology to add unusual richness to a fundamental learning block. It makes books active and exciting at an important time for young learners.
Moreover, I also like that the DisruptED technology is not connected – they don't log data on their readers and you don't need to access their systems and platforms to use it. Get the books, connect your tech and you're good. Give me more education technology that requires neither connection nor subscription, stuff that can work well on its own.
Because I saw these products and companies at the education equivalent of a trade show, I don't have much insight about the companies themselves – only their products.
But products still matter and these products are pretty great. Having seen and piloted and written about hundreds of education products and tools and platforms and solutions, maybe that means something. Even if it doesn't, it is great to see ideas and solutions make their way to the marketplace.