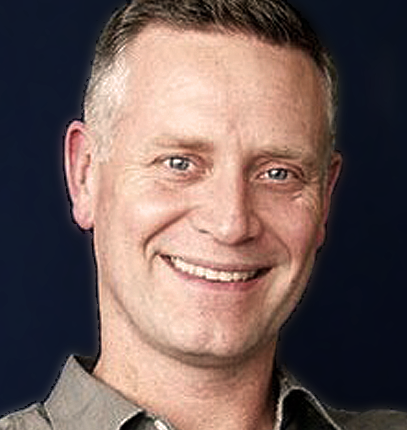 Addition of Eric Bluhm as Chief Revenue Officer will accelerate momentum for higher education's only learner-to-earner platform into 2024
As announced by press release, Modern Campus, higher education's learner-to-earner lifecycle platform leader, has hired Eric Bluhm as Chief Revenue Officer.
An entrepreneur and seasoned revenue leader, Bluhm has helped numerous software organizations transform while scaling growth throughout his career. A critical addition to the Modern Campus team, Bluhm will be focused on building and expanding quality customer relationships and improving revenue processes and operations.
"Adding Eric to our executive team highlights our commitment to serving our higher education institution customers," said Peter DeVries, chief executive officer of Modern Campus. "Eric is a collaborative leader who's squarely focused on customer success—and he will help us ensure that every corner of our organization prioritizes the customer to support our continued growth."
Modern Campus is the higher education industry's learner-to-earner lifecycle leader, helping colleges and universities attract, engage and retain learners for life. Serving over 2,000 higher education institutions from across North America and around the world, to date in Modern Campus has grown its customer roster by nearly 10% in 2023, partnering with nearly 200 clients over the past ten months.
This growth means the impact of the organization will continue to expand. Already this year, Modern Campus is on track to achieve a 15% increase in transactions processed by its Lifelong Learning (formerly Destiny One and Lumens) customers, growing from $1.1B in eCommerce transactions in 2022 to $1.3B this year. What's more, the number of visitors accessing program catalogs through Modern Campus Catalog (formerly Acalog) is 10% higher on average in 2023 than 2022. The number of web pages higher education institutions are publishing per month through Modern Campus CMSincreased 65% over the course of 2023. Additionally, the number of students checking in to events using Modern Campus Involve (formerly Presence) has increased 26% this year compared to the same period in 2022.

"Joining Modern Campus presents a tremendous opportunity to work with a talented team to achieve an exciting mission," Bluhm said. "Higher education plays a critical role in supporting community growth but is facing some significant challenges. I'm excited to help Modern Campus build upon its recent successes and continue to scale—adding new colleges to its roster of customers, and helping existing customers add more solutions and services to achieve their goals."
SOURCE Modern Campus