By Derek Newton
Reposted from Forbes, with permission.
It will be some time before we know whether Concourse Global Enrollment (Concourse) changed the way students find, consider and enroll in college. But it just might. And it absolutely should. Someone needs to change it, fast.
Right now, the way scholars chart their course to college is awful. Books have been written about how bad the current college application and admissions process is – and for good reason. For many, many good reasons. The way we do things now – students pick a few schools, fire off applications and wait to hear – is unfair to students, incentives the wrong things, leads to bad decision making and, by the way, is pretty bad for colleges too.
Nearly everyone agrees on the problems; few people had solutions.
Joe Morrison is the CEO and founder at Concourse, and its solution is pretty simple and pretty ingenious. Concourse is doing the entire college admission process backwards – they have colleges apply to students. In other words, instead of a student asking a college to let them it, the Concourse approach is to have colleges find students they want, actually admit them, then essentially apply to the student to earn their enrollment.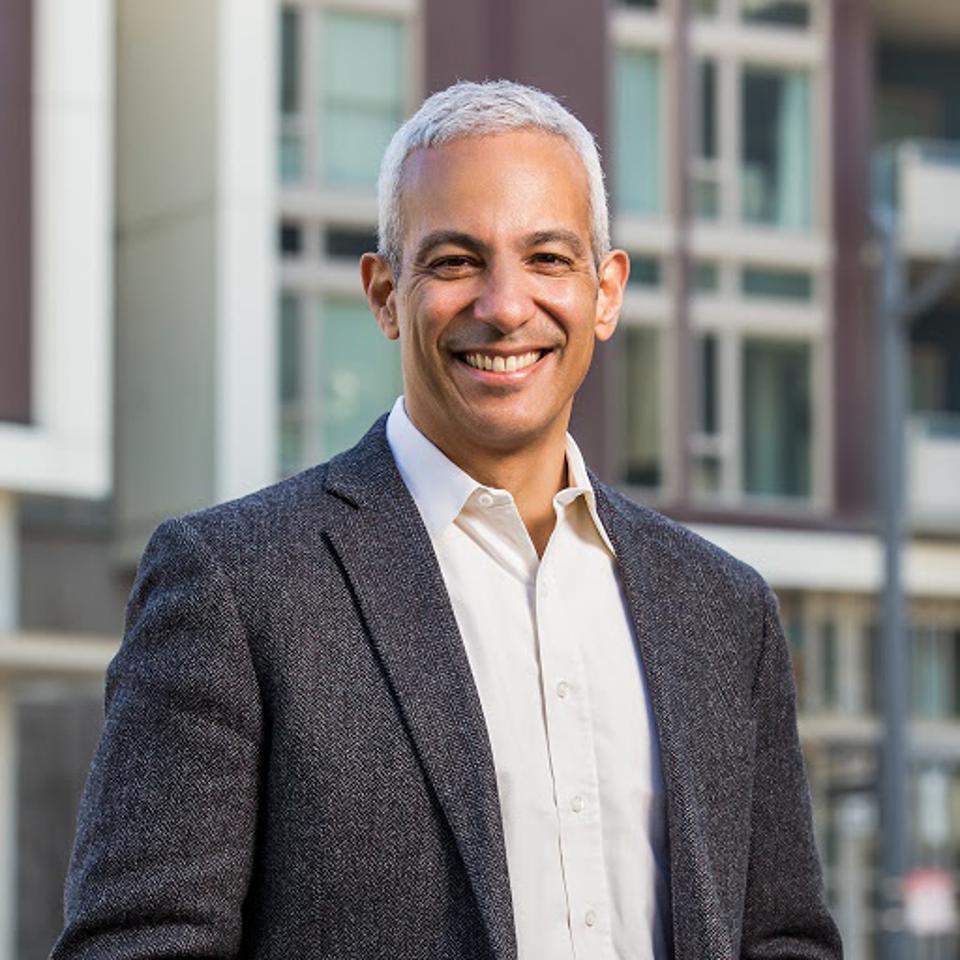 That, as Morrison says, "flips the entire process on its head."
Doing admissions that way, with schools applying to students, sounds like a simple idea, and it is. "But," Morrison said, "it's a really hard problem to crack. It's taken us three years to get there." It's a hard thing to do, he says, because there are many constituencies with very complicated workflows. "The process is incredibly complicated, criminally overcomplicated. The admissions system at universities is Byzantine," he said.
If he is successful, we can thank his wife. Joe is a technology guy with MIT and Wall Street pedigree. "Crunchy software development," he calls it. Kim Morrison is the education expert and entrepreneur who already runs her own international education company, Grok Global. It's through her work and connections that Joe saw this big problem that cried out for fixing.
Through her he learned that most of the things colleges do, the things they spend real dollars on to recruit students, are a waste. "Handing out brochures in a cafeteria, buying leads from some lead generation company, none of that really works," he said.
So, Joe Morrison launched Concourse in stages in 2017 and 2018 and into 2019. "If you throw away the funnel, bring in the admissions people first, let them find people who fit, blast out admissions offers, then bring in counselors, it turns out, if you do in that order, things work out much better," he said.
Here's how it works: a high school counselor or administrator signs on to Concourse. Then students at the school create profiles with school-verified data – grades, extracurriculars, academic interests, and personal details such as languages spoken. A profile costs $75, which can be waived in need cases. Colleges in the Concourse system waive their application fees, so it's a net savings.
Once a profile is set, it's sent to colleges, blind. The schools can see the information, the high school, but not the student's name or other demographic details. If a college finds a student they like, they admit them, they send them an actual admissions letter. Often, that admissions offer comes with a financial aid package too.
Concourse has had 16,000 students create profiles so far and, as of now, has 48 colleges on the other side receiving, reviewing and admitting students. The company says the average student on Concourse gets a staggering 5.8 offers of admission. Those offers have come with a combined $40 million in aid and scholarship packages.
The result is that students are getting offers to school they'd never considered before, in places and with opportunities they never imagined – improving match, expanding access and saving recruitment and marketing dollars.
Once a student gets an offer, they literally swipe right to discuss it with the school or go left to decline – like a dating platform. That's no accident. Concourse is two-sided match software, only in a very complex environment. The schools want students, students who fit. The students want options and fit too. That makes Concourse like uber or Airbnb, but with far more on the line, with decisions that are essential to get right.
Concourse gets paid a flat rate by schools once a student enrolls, but still far less than what a school would usually spend recruiting that same student, if they can even find them. And if the university accepts a student on a full need scholarship, Concourse waives their fees.
Morrison says his company is a late-seed startup, venture backed with $2 to $3 million; Colle Capital and LearnStart are investors. Concourse is raising additional funding now, about which he's understandably bullish. "We hit the holy grail or product market fit," he said.
The college admissions market desperately needs a better fit. It may not be broken, but it's deeply inefficient on all sides, with expensive and tragic consequences. This fit, letting colleges apply to students, is the best one to come along in some time.