By Derek Newton
Reposted from Forbes, with permission.
A few weeks ago, I wrote about three pieces of good news regarding the state of higher education. I'd hoped to raise a little morale and bring some light to the otherwise dark, perhaps even fatalistic views of college and education that dominate and clutter our current discourse.
In that article, I'd noted that applications to colleges are on the increase – at least those tracked by Common App, the one-stop-shop for applying to colleges. With that news, I pointed out that the ratings agency Standard & Poor's upgraded its outlook for American colleges and universities from negative to stable. Yes, stable. And the third piece of good news was that college endowments absolutely demolished income and growth records last year – boosting and stabilizing many schools, giving them added ballast to confront coming rough seas.
If you're rooting for colleges to succeed and prosper, as I mentioned then, those tidbits have to turn up the corners of your mouth slightly. And if they do, maybe these two other items will induce the first inkling of an actual smile.
Both bits are from the National Student Clearinghouse, one of the big sources of data we get on the state of higher education.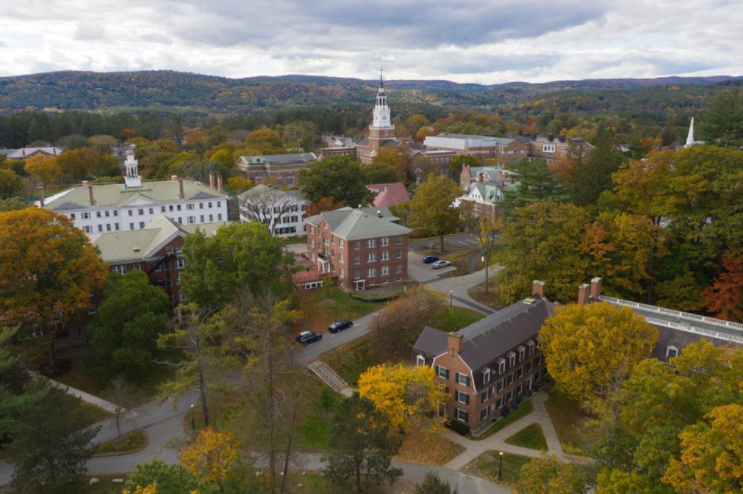 The first bit of good news is that, according to the Clearinghouse, the national completion percentage – the share of college enrollees who achieve a 4-year degree within six years – improved last year. It's now at a decade-long high of 62.2%. Ten years ago, the 6-year completion percentage was just 54.1%.
That's a dramatic and stable uptick with profound impacts not only on the economy and the value proposition of college but also for the financial stability of schools – more students staying in school longer boosts revenue.
Better yet, this year's boost in completion rates was largest among students who enrolled in 2-year colleges. Those entering college at 2-year schools saw 6-year attainment rates go from 40.7% to 42.2%. That's an enormous deal.
It's significant too that completion gains were seen across the board, in every institution type with private, four-year colleges still leading the pack. The Clearinghouse says 78.3% of students who enroll in those schools get their degrees within six years.
For-profit 4-year schools also increased their attainment rates, though they continue to lag their peers considerably. Fewer than half – just 46.6% of students who enter for-profit colleges – get their degrees in six years or less.
Still, the trend is positive and significant. The Clearinghouse says the attainment rates "increased in 32 out of the 46 states" for which they had good data.
The other nugget of news from The Clearinghouse is that transfer enrollments stabilized this year.
There's that word again – stabilized. And again – that's good.
Transfers were down 1% this past year, which is fine. But that's lightyears better than 2020 when transfers were down more than 9%, largely the result of pandemic chaos and uncertainty.
The secondary news of the transfer stabilization is mixed. Transfers among continuing learners was notably up 2.3% over the previous year. Younger transfer students – those 18-20 – also increased and have fully recovered from the 2020 declines. Good stuff.
Not so good is that The Clearinghouse says that transfer enrollment is still down and still declining among students who took a break between transfers. That rate is down 5.8% year over year. And upward transfers – from 2-year to 4-year schools – continue to sag, though less than they did in 2020.
Again, we see private, four-year colleges winning, claiming the largest increase among transfer enrollments – up 7.7%. Public 4-year schools were also net positive on transfers, up 1.5%.
In a sea of pressure, any news about stability is welcome. And if you're counting it, noting the markers, that's five pieces of good news for higher education in nearly as many weeks. That ought to be a major deal and a clue that the relentlessly negative coverage of our teaching institutions is neither encompassing nor fatal.
America's colleges and universities are an outsized driver of economic vitality and personal growth. Their health and vitality are indescribably important. Beset as they are by political and financial threats, our colleges move along – returning outsized rewards year after year after year. They could use – and deeply deserve – some good news and even more stability.