Genially, a leading interactive content creation platform, has raised $20M with its latest round of funding. Their Series B financing was led by the U.S. venture capital firms 645 Ventures and Owl Ventures and aims to accelerate the company's goal to set a global standard in content creation. They were joined by the European venture capitalists DN Capital and Brighteye Ventures and successful entrepreneurs like s16VC and Kahoot founders.
Previous backers JME Ventures, GP Bullhound, FJLab, Market One Capital and Athos Capital are investing in the startup again, reaffirming their commitment to the company.
This capital injection advances Genially's place as a leader in interactive content. Its priorities include the growth and loyalty of its community along with the constant evolution of its product.
Genially was founded in Spain in 2015, and over the last year, the company has opened an office in New York and tripled its user base and revenue.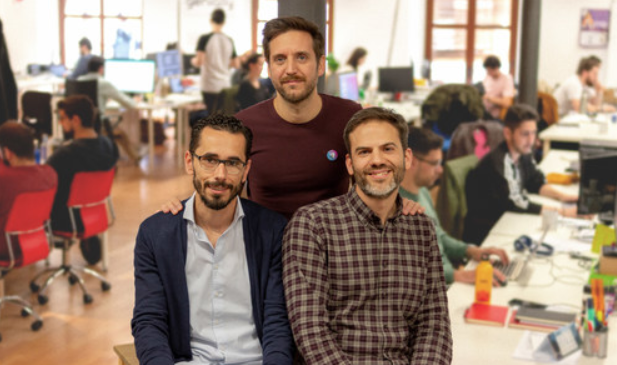 Juan Rubio, co-founder and CEO celebrates this milestone: "Genially is ready for the next stage of growth. Making Genially a global and iconic company has always been part of our vision; we want to create a new standard in communication with interactive content at its core. We believe that this round is an important step towards realizing this vision, not so much for the capital received but rather because of the value offered by our new partners."
The ease of use and the visual appeal of the resulting interactive and animated creations have pushed Genially forward to make a name for itself among learning, marketing, graphic design, and communication professionals. Genially has over 10 million creators, and its "geniallys" have billions of views. Its community is present in over 190 countries and boasts especially heavy use in countries such as France, Spain, Mexico, and Colombia, and rapid growth in 2021 in countries such as the United States, Brazil, and Italy.
645 Ventures, headquartered in New York, has ample experience in software as a service (SaaS), infrastructure and consumer technology. Aaron Holiday, Co-founder & Managing Partner shared: "While we were first impressed by the rapid growth of millions of users of Genially's software, we were most impressed by the founders' purity of motivation to build a creative software that users love to use at home, work, and school. The team is also building an outstanding culture where team members are happy and motivated by the company's goal to create a new standard in content creation."
Owl Ventures, based in Silicon Valley, is known for its investments in the EdTech sector. Amit A. Patel, Managing Director added: "We were impressed by the diversity of Genially's user base. The product's popularity among designers, marketing personnel, teachers, and college students was unique. The multinational corporations, universities, and governments Genially counts as customers make it clear that Genially is a communication tool flexible enough to be used in any department within any organization."
Large organizations such as the Red Cross, Volkswagen, University of Columbia, Michelin and Louis Vuitton (LVMH), as well as millions of educators, students, graphic designers, and startups form Genially's community.
Source: PR Newswire