The Center for Teaching & Learning (CTL) has played an outsized role at Humboldt State University over the past 18 months of virtual and hybrid instruction. As educators across the country were forced to reimagine instruction and deconstruct pedagogy, many now argue that the virtues of hybrid and flexible learning, or "hyflex," are here to stay.
CTL Director Enoch Hale is one such voice and recently joined "The New Normal: Hyflex Models for Student Engagement," a live webinar hosted by Class Technologies. In the hour-long presentation available on YouTube, Hale discusses the inherent value of hyflex in today's higher education landscape and shared examples of teaching and learning excellence at HSU.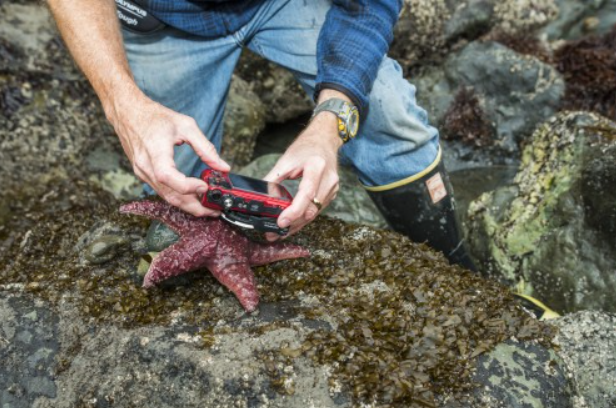 In the webinar, Hale explains that hyflex refers to a way of conceptualizing and organizing teaching and learning, and incorporates modalities like virtual, hybrid, remote, and using asynchronous and digital tools. "Hyflex is strong, dynamic, and multifunctional with top priorities of engagement and accessibility," says Hale.
According to Class Technologies, a recent survey found that most students feel more optimistic about online learning and the use of digital materials than they did prior to the pandemic. Seventy-three percent of students responded that they want to take some fully online courses in the future—the "new normal" in higher education.
In response, it's critical that instruction is dynamic enough to withstand change, says Hale, in order to meet the needs of students facing everything from wildfires and pandemics, to ongoing inequities and changing technologies. Even when distanced from a crisis, many students face financial barriers to accessing higher education related to transportation, housing, and childcare.
"Becoming instructionally and academically flexible will characterize the new normal," says Hale. "HSU faculty are already thinking dynamically about how to develop technological and pedagogical knowledge that aligns with their discipline and course content. Hyflex is about having multiple ways to move the learning outcomes forward."
What does this look like in the classroom? Hale touches on hyflex learning tools used by HSU such as "liquid syllabi" (accessible from any mobile device), virtual simulation labs, and highly interactive activities that create authentic learning experiences in the digital environment. He also emphasizes that faculty wellbeing is part of the hyflex learning equation.
"We encourage faculty to do a few things well rather than many things poorly," says Hale. "As a result, we've seen faculty embracing new technology while being intellectually playful and working to move students forward. It's been amazing to see what instructors are discovering about themselves and their students."
While redesigned instructional approaches and digital tools can measurably boost student engagement, the CTL also works with faculty to address their broad and long term development as educators. At HSU, faculty development has become a rich, highly-interconnected environment, says Hale. "Rather than replacing in-person interactions with technology, we help instructors use tools that humanize learning."
Examples of imaginative hyflex learning at HSU include Professor Robert Cliver's virtual historical role-playing activity, making art memes in Niki Conley's art history course, and virtual labs in the Department of Physics & Astronomy.
"Even the most face-to-face classroom has a digital footprint," explains Hale. "It's our responsibility to offer our students flexible choices to make higher ed more accessible, teach career readiness, and meet students where they are geographically and academically."
Source: Newswise