By Derek Newton
Reposted from Forbes, with permission.
Few people can say how, where, or to what extent AI will change the practice of teaching and learning, though everyone agrees it will.
At their annual corporate and partner event here in Aurora, Colorado, Instructure made an announcement this morning that may give that picture a little clarity. The news may also set the standard for the role of AI in educational delivery and give the company a significant beachhead in the future of personalized learning.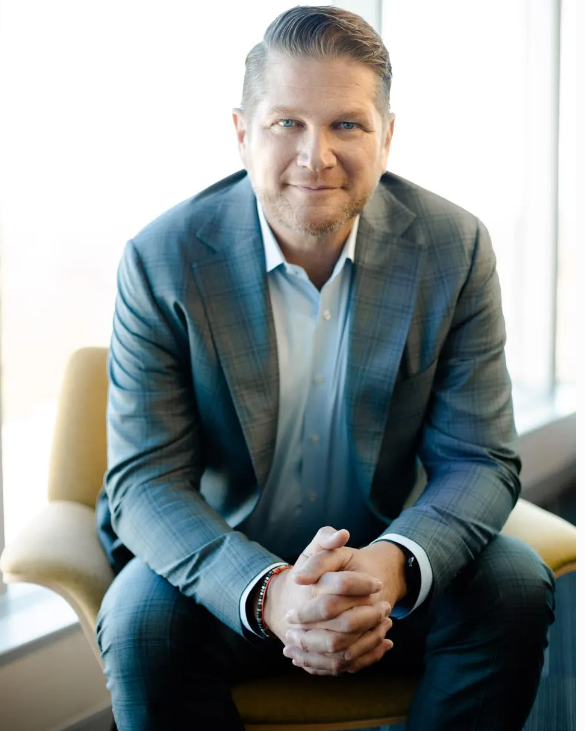 The news is that Instructure, one of the few public education companies and the market leader in learning management with their signature product Canvas, struck a partnership with Khan Academy to create an AI-powered tutoring and teaching assistant tool – merging Khan's innovative instructional content and Instructure's significant reach, scale, and data insights. The partnership and related tools will be known as Khanmigo, according to the announcement.
On brand names alone, this is a big deal. On potential impact, it could be even bigger.
"Khan has played an important role in education, with a focus on equity in access to learning and world-class content," Instructure CEO Steve Daly said in an interview. With a boost from generative AI, the organizations say the new offering will "train models to help students and teachers become more efficient, merging Khan's content with a tech company with global reach, right in the middle of teaching and learning," Daly said.
Instructure is the biggest player in a big space. Half of all college students and one-third of all K-12 districts use Canvas, according to Daly.
Khan, Daly said, started with a marriage of content and technology that was aimed at providing free access to education. "Khan comes from a different place than those who are trying to monetize content. And from that perspective, this is a match made in heaven. We can be the commercial part of bringing their content to the world," said Daly.
Khanmigo will be different from other AI tutors that may be in development, Daly says, because it is actually a teaching and teacher aid – not just an answer bot. It not only improves learning, but helps teaching too.
But the real potential in this potent partnership is in instructor visibility, the baked-in benefits of the Canvas system.
"In Canvas," Daly said, "teachers get great visibility into what's happening. Teachers can say, 'OK learning actually happened in this process.' We have a lot of visibility on the engagement with content – how, when students engage content, information on how students are doing." Daly continued, "when we start to bring all that information together with the Khan teaching content, we create a repository of information that teachers can use to modify their teaching delivery, student to student."
"It is taking a cognitive burden off teachers, giving them time they can spend one-on-one with students – inspiring, mentoring and teaching, and creating more opportunity for collaboration, for in-person real engagement, student to teacher," he said.
"I also think that it will help students view that in-classroom experience as more than just something that they have to put time in seat to get through," Daly said. "It will present opportunities for them to be really engaged, to really think about homework or assignments as a learning opportunity. I may be optimistic about that," he said – adding, "but things are going to change drastically. We're going to be able to meet students more where they are in their journey."
Meeting students where they are is personalized learning. And it's more than the idea of a solitary man. Personalized learning is the technology-powered pot of gold under the rainbow that education leaders and designers and teachers have been chasing for decades. If he is right – that this merger of top-end learning content, scale, and deep data intelligence can get us to personalized learning – Khanmigo is more than just a big announcement. It will be a big deal.
"We are incredibly excited to partner with Instructure. Together we can provide students and teachers with a solution so AI will support critical thinking and writing skills. With Canvas's extensive reach and reputation, we can bring the transformative power of AI via Khanmigo to millions of educators and students in a responsible way," Sal Khan of Khan Academy said in an e-mail statement.
Looking ahead for Instructure, Daly says the company is already working on two issues.
One is to capitalize on opportunities to reach many more students than they do now. "As we continue to expand our business, there's a whole segment of students who, once they leave high school, they never get a four-year degree. There's still a lot more we can do from a reach and equity of access standpoint." The other is making Instructure "the system of record from K-12 through the college experience through lifelong learning, being able to be the system of record that provides credentials and proof of skills."
Those are big goals. But so is AI-enabled personalized learning. And if Daly is right, that one may have taken a big step forward.