IXL Learning, developer of personalized learning products used by more than 13 million students, announced it has acquired Curiosity Media, the creator of innovative language learning platforms that empower people to more effectively communicate in Spanish and English. The acquisition of Curiosity Media includes its flagship products SpanishDict, inglés.com and Fluencia, which collectively help more than 100 million people each year grow their languages skills through vibrant and interactive learning resources.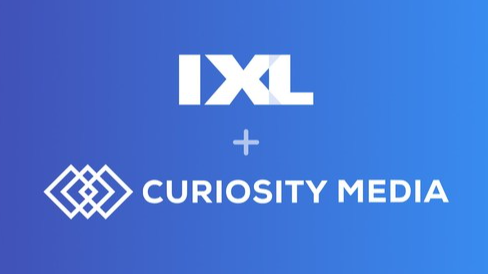 The acquisition of Curiosity Media will further diversify and complement IXL Learning's language and literacy offerings, including the world-renowned Rosetta Stone, IXL English Language Arts and Vocabulary.com.
Curiosity Media has been at the forefront of creating products that help language learners interact in Spanish and English. SpanishDict provides users with a comprehensive set of tools to learn Spanish, including millions of free dictionary entries, verb conjugations, example sentences, pronunciation videos, vocabulary quizzes, interactive lessons and more. inglés.com helps learners develop English-language skills online. Fluencia, Curiosity Media's personalized learning app, uses adaptive technology and the latest neuroscience research to optimize how people learn Spanish.  
"Learning a language isn't just about building another skill set—it can also be an exciting journey that sharpens the mind, adds new dimensions to who we are and changes the way we view other people. Curiosity Media has done an outstanding job at bridging the space between the impact of languages and enthusiasm of learners, and our aim is to expand its reach even further," said Paul Mishkin, CEO of IXL Learning. "The addition of Curiosity Media increases IXL's investment in giving students more ways to discover, experience and enjoy new languages."
Source: PR Newswire