Imagine giving your teachers the ability to monitor each student's computer, launch an application, or open a website for everyone in class whether the students are at home, in your classroom, or in the backseat of a car going crosstown.
A new tool from NetSupport called classroom.cloud allows exactly that and is helping teachers at a time when many uncertainties exist. classroom.cloud provides maximum classroom management flexibility for a variety of learning modes, from in-person to remote to hybrid.
"Being able to see what my students are seeing helps bridge the huge gap created by pandemic teaching. It has become an indispensable tool for navigation, troubleshooting, and of course, keeping kids on task," said Erica Smith, a sixth-grade teacher at California's Ready Springs School. Ms. Smith was a recent panelist on the topic of when the cloud is the right fit for a school's or district's needs.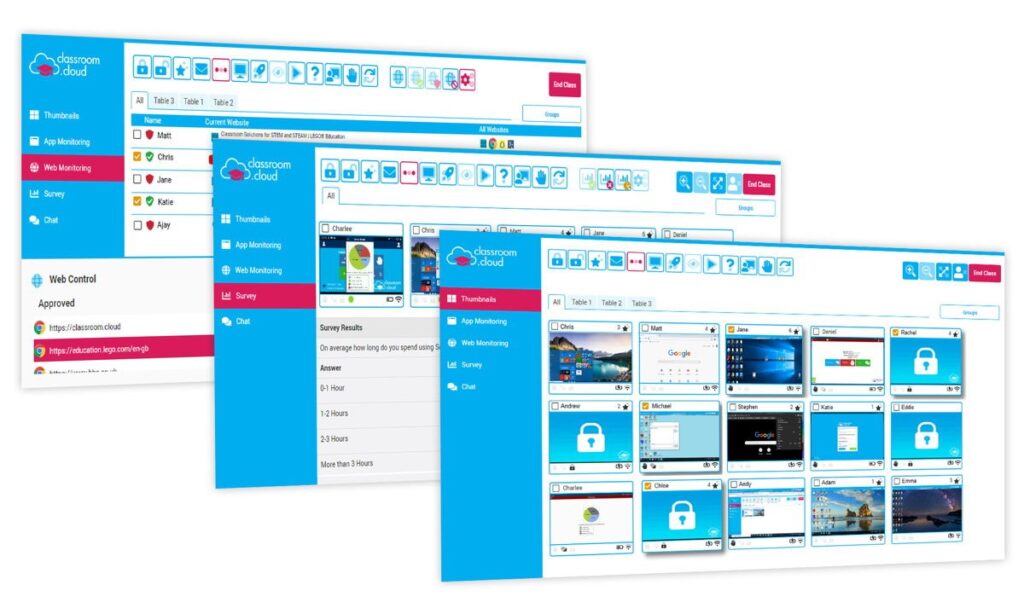 classroom.cloud can be accessed from anywhere, it works on many platforms, and it integrates with Google Classroom and Microsoft School Data Sync to pre-populate classes. With this service, teachers can screen share with voice, chat, and messaging. They can complete quick surveys to assess students while keeping them engaged. Because their review of students' screens is easy and private, they can maintain classroom control by locking or redirecting student screens individually or all at once.
"My colleagues call classroom.cloud the 'honesty generator.' When kids are working online, it is hard to know what they are working on. This tool allows me to set suspicion aside and approach issues with information and control," added Ms. Smith.
This product, which has just been released throughout the U.S. and Canada, was being developed before the pandemic, but NetSupport was able to pilot it in a limited number of schools and districts in 2020. Teachers may request a free 30-day trial.
"It is, we believe, the easiest, most flexible and most effective classroom management tool on the market anywhere," says Al Kingsley, the company's CEO. "Teachers everywhere can use this to manage their students' technology and keep them on task learning at home, in school, in a hybrid model or even when moving back and forth between the two."
NetSupport, based in the U.K. and U.S., is one of the longest standing education technology companies in the world and has more than 18 million devices running on its systems and platforms, including approximately 5 million in the United States.