Project Lead The Way (PLTW) announced that it has elected Stephanie C. Hill to the Board of Directors of the nation's leading provider of transformative learning experiences for PreK-12 students across the U.S. Hill's position as an Independent Director is effective immediately.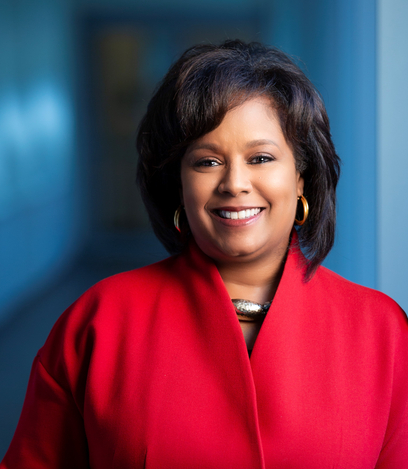 Hill is currently Executive Vice President of Lockheed Martin Rotary and Mission Systems (RMS), a $16-billion enterprise employing nearly 35,000 people across the globe. The RMS portfolio includes more than 1,000 programs, including helicopters, integrated air and missile defense, littoral warfare, undersea warfare, radar, electronic warfare, cyber solutions, C4ISR, and training and logistics systems. RMS supports the U.S. Air Force, U.S. Army, U.S. Coast Guard, U.S. Marine Corps, U.S. Navy and Missile Defense Agency, as well as intelligence, civil, commercial, and international military customers. Since joining Lockheed Martin in 1987 as a software engineer, Hill has held a variety of positions of increasing responsibility. Throughout her career, Hill has been recognized for her professional accomplishments and her commitment to the advancement of STEM education. She was recognized among Savoy Magazine's 2020 Most Influential Black Executives in Corporate America; Black Enterprise's 2019 Most Powerful Women in Corporate America; and Computerworld's Premier 100 IT Leaders. She was also honored as the U.S Black Engineer of the Year by Career Communications Group in 2014. Hill is a member of the Board of Directors of S&P Global and serves on the Board of Visitors for the University of Maryland, Baltimore County.
"We have a critical need to inspire the next generation of STEM professionals. I admire PLTW for their unwavering commitment and dedication to helping young people see the power and potential of STEM education," said Hill. "The learning experiences developed by PLTW have the ability to connect students to the STEM community and show them what they're truly capable of achieving.
"We are thrilled to welcome Stephanie to the PLTW Board of Directors. She is a distinguished leader who is decorated with many career and community achievements and brings tremendous experience, a critical perspective, and a deep commitment to education," said Dr. Vince Bertram, PLTW President and CEO. "She joins PLTW at an exciting time as we significantly increase access and improve outcomes for students in classrooms across America through engaging and inspiring learning experiences that have a real-world application."
Source: Businesswire