By Derek Newton
Reposted from Forbes, with permission.
In education circles, discussions regarding the invasion of the Ukraine have centered mostly on the discussion – how events should or should not be taught and how students may experience what they are seeing and hearing every day. Getting that conversation right is essential. It's also a fundamental responsibility of educators and the education community to manage what is a series of highly teachable moments.
But there is more that education leaders can do. Engagement need not stop at teaching and discussing. Even within the space of education, action is possible.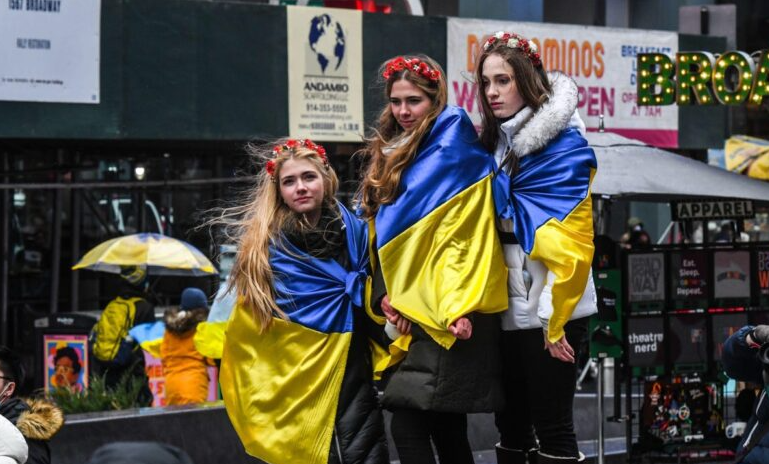 There are a handful, maybe several handfuls, of education companies with significant ties to Ukraine. Some are very big, some small. Education and business leaders can, and should, know these companies. Educators can ask purchasing agents and leaders in their schools and districts to know them too. People with decision-making authority in education may want to take this unprecedented moment to consider these companies, to include them in bid and contract opportunities, and look for ways to have them as partners.
There are sure to more than these, but here are four education companies with Ukraine roots that you can review, hire or use – personally or in educational settings.
Grammarly – Grammarly is probably a name you know. It is perhaps the best known writing support platform on the market. It was founded and is co-headquartered in Ukraine and is estimated to have a market value of $13 billion.
The service is free to download and has an education service that can be integrated into teaching modules and classrooms. As an AI-enabled writing and grammar prompt, Grammarly can be a powerful and handy supplement to writing, whether for leisure, business or education.
Preply.com – Preply is an online language tutoring service offering thousands of live, online tutors in a wide, wide range of languages. From English to Urdu, they have it. Preply also has business services, offering language training for employees. That always feels like a good idea.
The company was founded in Ukraine and maintains staff there. It also has Ukraine-specific communication and contribution features on its website.
GoIT – GoIT is technology training provider, an LXP – a Learning eXperience Platform, for digital professions. It has a high level of gamification, offering points, badges, leaderboards and uniquely has "duels" in which students can compete in programming "tournaments." With continuing and specialized education essential in technology fields, GoIT may be a unique way to deliver it.
The founding entrepreneurs are Ukrainian and the company is currently in a seed round, seeking to expand their technology training innovations to markets in the United States and Latin America.
ClassTag – ClassTag is a classroom community app that connects teachers with parents and other education stakeholders. The free app is a classroom super-aide, streamlining communication, scheduling and project tasking and tracking. ClassTag has a district-facing platform, allowing multiple classes and schools to come aboard at once.
The company has grown steadily and impressively since this 2019 profile of company founder, who was raised in Ukraine. The company's product team is still headquartered there.
If the products and services are good, doing business with Ukraine-based or Ukraine-connected companies can be powerful right now. Many of these education providers pay salaries and sustain jobs there, or employees seeking refuge.
For example, Vlada Lotkina, the founder of ClassTag, told me her Ukraine product team is now scattered. Some have been able to leave the country. But not all. And she's astonished and proud, she said, that they are still finding ways to work in the middle of the invasion and devastation.
Adding one or more of these education services for your class, school or company programs can literally pay direct dividends to people who are desperate for support.
Educators and education leaders have vital roles to play – and not just in deciding how to talk about things. If who we work with reflects our values, right now feels like an ideal time to make smart choices about our partners.