By Derek Newton
Reposted from Forbes, with permission.
Companies come and go and mergers and acquisitions happen – more in education than I think most people expect.
Education, I find myself saying all the time, is an actual, very large, very active business market. And one company, Modern Campus, has proven that point well recently – its sheer activity as a corporate entity is pretty attention grabbing, in any market. By my count, in the last 12 months Modern Campus has gobbled up five education companies.
The gobbler, Modern Campus, describes itself as an "engagement platform" that "powers solutions for non-traditional student management, web content management, catalog and curriculum management, student engagement and development, conversational text messaging, career pathways, and campus maps and virtual tours."
Goodness. That is a ton.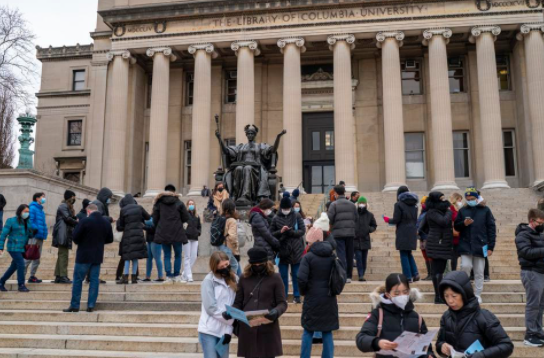 It's not clear whether Modern Campus offers those services now because they've been on a buying spree or doing those things throttled the acquisition engine. Both the volume and pace have been impressive. Either way, what they are doing speaks not only to the vitality of education as a business – that company can enter and exit – but to the real demand for educational services that may lie just over the horizon.
First, the moves.
Last March Modern Campus acquired ncCloud, an interactive campus map and virtual tour provider. In June, it announced it had picked up academic catalog and curriculum management provider DIGARC. Modern Campus added Presence, a student engagement and development leader – also June. This January it secured Signal Vine, which it describes as a "higher education text-messaging" provider. Days later it announced it had also taken on Augusoft, which provides continuing and workforce enrollment management software.
Personally, I hope the lawyers at Modern Campus scored a bonus. It feels as though they earned it.
About the M&A growth, Brian Kibby, CEO of Modern Campus, said what you'd expect a CEO on a buying spree to say. "We're excited about these acquisitions and the growth of Modern Campus, and we're incredibly proud of how they allow us to better-serve the higher education industry. We want to make it possible for every corner of every institution to deliver the personalized student experience today's learners expect."
Kibby believes that personalized student attention is key not just for Modern Campus but for higher education in general.
"We live in a world defined by hyper personalization and same-day-everything. Companies like Netflix, Uber, Amazon and DoorDash are defining consumer expectations, and today's learners expect a similar experience from their institutions," Kibby said. "Today's learners don't want to hunt for the right services and programs for them, they want that information front and center. They don't want to spend hours trying to build a class schedule that aligns with their work schedule, they want the institution to deliver it. This model of personalization reduces barriers to learner success because it allows them to focus their time and energy on their learning."
He also thinks that a focus on personalization in the administration side of education will be crucial in the present and near term of education pressures such as the projected enrollment declines driven by dwindling demographics. And he and his company are clearly betting – investing heavily in the idea – that not only are they right, but that schools agree.
We should not have to wait too long to find out if the Modern Campus approach is right. And if any company is positioning itself to address coming conditions, now is definitely the time to get ready, as the forecast enrollment shrinking is only a few years away – a steady downward glide in the overall pool of college-age freshmen driven, experts believe by the economic pressures of 2008 and 2009.
The need is coming because it is true that many schools will seek assistance to deal with declining enrollment and corresponding revenues in an era of spiraling costs and expectations. They will indeed want expert advice, new strategies and internal efficiencies. They could probably do it alone, sure. But in what will be an increasingly competitive, possibly existential landscape for the next decade or more, schools that find advantages will be advantaged.
"We believe fiercely in the importance of lifelong learning to the future of higher education, and we're making acquisitions that make it possible for all colleges and universities to make these critical offerings available," Kibby said.
They are definitely making acquisitions – five inside of a year.
That Modern Campus has been so active speaks to the seriousness of the challenge and the viability and vibrancy of the education market. Neither topic gets enough attention.