By Derek Newton
Reposted from Forbes, with permission.
The intersection of education and career training is a traffic jam – too many people in too tight a space and no one seems to know where they're going. From a reporting perspective though, no one covers the chaos better than Paul Fain, through his newsletter, The Job.
In one of his recent editions, Fain shared some interesting developments from a "glitzy" education and investment conference. He writes about one speaker, Tim Knowles, the President of the Carnegie Foundation for the Advancement of Teaching. Knowles, Fain said, "wanted to talk about 1906." That's the year, Fain says, "the Carnegie Foundation for the Advancement of Teaching, created the credit-hour standard. The time has arrived, argue Knowles and Amit Sevak, CEO of ETS, to move away from the Carnegie Unit and toward a new currency of education based on meaningful skills and accomplishments, demonstrated through assessment."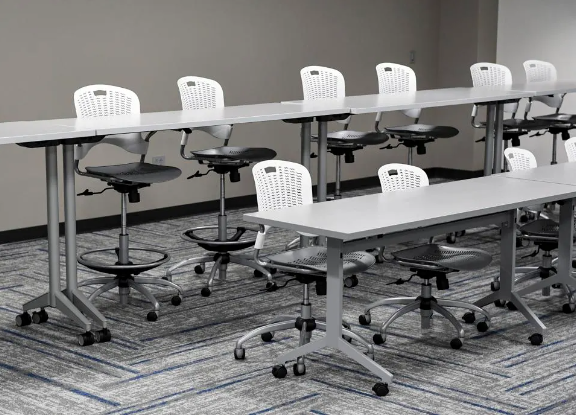 In short, the head of the organization that created the credit hour for measuring college progress wants to drop it in favor of skills testing – pass the test, get the credit or credential or degree.

For education, that's big news.
And while it seems like an obvious idea, it's also a flatly terrible idea.
Fain writes, "Many experts are skeptical about the odds of a skills revolution happening anytime soon."
I'm not sure if I qualify as an expert, but I'm more than skeptical. I'm closer to hostile. For a laundry list of reasons.
There absolutely should be credible pathways to gain advanced education certifications, in addition to time in a seat. There are. Western Governors University is one.
Still, I'd like to see the likes of Carnegie and ETS and others try to replace teacher engagement time with a test-based skills assessment regime because it will force education leaders to deal with one of their billion dollar problems – cheating.
Cheating, academic misconduct as the insiders know it, is so pervasive and so easy that it makes a complete mockery of any effort to build an entire education system around testing. From middle school to grad school, from admissions tests to professional certifications, cheating is the bus-sized hole in the hull of assessment that renders any real voyage implausible. Right now, anyone can pretty easily buy a test-based credential without knowing anything at all. Just pay the fee, get the credential. And people do, every day.
I am not talking about fake credentials. They are real, provided by the certifiers themselves. The sellers use software to take remote control of a test-taker's computer and have a ringer take the exam for them.
In fact, while reading Fain's newsletter on shifting to a test-only education system, I received an unsolicited message on LinkedIn saying, "Are you looking for any kind of certification?" It continued, "With 100% passing guarantee."
After some back and forth, they sent me a full menu of exams they would cheat for me – more than 60 in all. For sale were real, but cheated credentials from the Project Management Association, Axelos, the Information Systems Audit and Control Association, Scrum Master, CISCO, The Graduate Management Admission Council (GMAT), ETS (TOEFL and GRE), CompTIA, Microsoft, International Institute of Business Analysis and The Institute of Internal Auditors. Yes, auditors.
They were going for $2,500 each. I pay the fee, sign up for the test and sit quietly while someone answers my questions for me. The test and credential providers, they said, were completely unaware.
And that menu of more than 60 credentials available for purchase by test fraud is from just one seller who happened to contact me randomly. There are hundreds, maybe even thousands of these professional cheaters who will hack skills-based certification tests for money. Credential cheating is literally, accurately, actually a billion dollar global black market.
There's no telling how many people with professional certifications did not actually earn them. One news report last year quoted credentialing experts who said that "nearly half" of all professional certifications are obtained fraudulently.
So, that's definitely the model we should want for all of higher education. Yes, sarcasm.
The reality is that it's already way too easy to cheat in college. Several multi-million dollar companies exist to help students cheat their essays or exams, devaluing assessments and courses and perhaps even entire programs. But because of the credit hour system, which is designed to measure classroom instruction time, it's still relatively hard to cheat your way to a full college degree. It takes years, by design.
Just imagine a new college system in which, like professional credentials, tests were everything – the only thing that conferred a college education. Cheating providers would overwhelm the process, even more than they already do and just as they have in professional credentialing. The value of degrees would drop to near zero. Businesses would have to re-verify skills on their own, as they're now having to do now with professional credentials.
That's a whole new and unnecessary level of chaos. And an easy way to destroy higher education.
The other option, of course, is to fix the cheating. It can be done. But, as the professional certification providers will tell you, it's neither easy nor cheap. Companies such as Microsoft and CISCO have money and budgets to contain cheating in a test-only system. And they're struggling. In college, no one has the wallet or stomach to take on that fight. Colleges prefer the see nothing, do nothing approach to cheating.
But if anyone is even talking aloud about an education system in which credentials are awarded "based on meaningful skills and accomplishments, demonstrated through assessment" – you'll have to stop the cheating. Without it, the conversation is pedantic – just another car blocking traffic, honking its horn at an intersection that already has too much horn blowing and not nearly enough actual movement.