By Erin Mote, Executive Director and Co-Founder, InnovateEDU
Imagine that a fifth grader struggling with reading comprehension could have real-time support tailored to their learning style. And to identify that challenge, a teacher could easily search for an evidence-based intervention known to work, the way doctors prescribe medication from a variety of options based on a patient's symptoms, age, and lifestyle.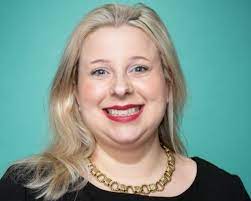 Research and development is an essential part of fulfilling the promise of a quality public education–one that positions all students for success. With a better understanding of what works, teachers are better able to structure their lessons; districts can make more informed decisions on where to spend their time and resources; providers can enhance their products and services to improve teaching and learning; and policymakers can better craft policies and programs that will support teachers and students.
Despite the increasing emphasis on evidence-based practice in education policy, it's still unclear what actually helps all students learn. And until education research and development is properly funded, including support sufficient to create a common research framework bridging evidence to practice, that clarity will remain elusive to all stakeholders.
Universities, think tanks, and even schools, research how students learn, but more needs to be done. Students, schools, and curriculum are constantly changing, our understanding of brain science is constantly evolving, and districts need up-to-date research to make the best decisions for their students and families. Understanding "what works" when it comes to student learning requires a significant investment at a scale that is lacking from the current system. Education research is woefully underfunded, especially when compared to other sectors. According to the Education Counsel's Findings and Recommendations to Strengthen the Federal Education R&D Infrastructure report, the education sector receives 0.4 percent of national research and development spending, while defense receives 12.3 percent and energy receives over 46 percent.
The connection between R&D and practice is critical in education. When schools and districts are able to effectively use research, educators excel and decision-makers at the state and local levels are better able to identify the interventions that work for most students. Freeing up time and resources can help better allocate support to students who are still struggling, so that all students thrive.
The Brooklyn Laboratory Charter School (LAB), which I co-founded, is a prime example of a school that has benefited from bridging education research and practice. The school's foundation was built on research taken from the playbooks of legendary scientific minds such as John Seely Brown, Edmund W. Gordon, and Pam Cantor and their hypotheses of what works for scholars. The LAB approach incorporates research-based, proven education approaches such as extended school days, personalization, small group instruction, and embracing the whole child. With this research-based approach, LAB is making a true difference for students of diverse backgrounds, including a population where close to one-third of students have a disability. Last year, 100 percent of the inaugural graduating class was accepted to a four-year university.
It's this type of connection between education research and practice that district and school leaders, education providers, state leaders, and many others need to access, understand, and apply in their decision-making. Whether it's selecting appropriate interventions, or deciding how to use emergency relief funding, evidence will help close opportunity gaps.
We need funding levels that will allow us to reimagine an R&D infrastructure that can foster and sustain essential tools like the BIRD-E Blueprint (Blueprint for Inclusive Research and Development in Education), an open source, universal framework that builds this connection between research and practice.
With the support of more than 70 organizations, and state and local agencies, philanthropy, as well as the U.S. Department of Education's Institute of Education Science (IES), the BIRD-E Blueprint provides a standardized set of data elements, to help researchers formulate well-articulated questions and use a common research-based language for all education leaders, policymakers, and providers to adopt. Until now, there has been no common research-based language in education research to describe context, such as populations, interventions, or progress, leaving us with significant gaps in understanding.
For example, according to Dr. Christina Cipriano, Assistant Professor at Yale's Child Study Center, there is only one dated study in the federal What Works Clearinghouse that analyzes students with disabilities, racial demographics, and social and emotional learning. Students with learning disabilities make up nearly 20 percent of our country's student population. If we truly want to advance equity and inclusion, ignoring research for this population is a large and glaring gap in our knowledge.
With the BIRD-E Blueprint, the tension between equity, innovation, and quality research is eliminated. Researchers can use the Blueprint to inform the design of their research and connect with districts and solution providers. Textbook publishers, education technology creators, and other providers can align their product evaluations to the Blueprint to provide better services to districts by revising their interventions to reflect data-based insights. Educators can use the Blueprint to better answer what works for whom and under what conditions. And schools like Brooklyn LAB are better able to connect students with the interventions they need to accelerate learning and success.
In response to the National Academies of Science, Engineering, and Medicine's recent analysis of the U.S. Department of Education's IES, Commissioner Mark Schneider noted that, "A better understanding of the current state of education is key to informing the work of the other IES centers and to the underlying goal of improving the quality of education in the United States." While this is absolutely a necessary first step if we hope to modernize the way we design and conduct education research, it's contingent upon sufficient funding similar to healthcare and other industries in order to sustain key infrastructure like the BIRD-E Blueprint.
We need more for our kids and more for our teachers. Our country's future and global competitiveness depend upon it. In order to get there, we need to properly fund education research and invest in shared infrastructure to build understanding and catalyze action.