Authored by: Mr. Ashish Fernando, Founder and CEO – iSchoolConnect
Long gone are the times when teachers and educators would rely on blackboard-based knowledge transfer to provide information to students. Shared documents, presentations, and online lectures are the current modus operandi and the efficiency of education is all the better for it.
Online learning platforms and video hosting services like Zoom are the norm in the COVID-predominant world. While transitioning to online education was a lot harder on school educators, it's important to note that most Indian degree-level institutions have been using online learning methods in tandem with their daily teaching. This clearly indicates the willingness of Indian educators to adapt to education technology processes and acknowledge the benefits of edtech for Indian students.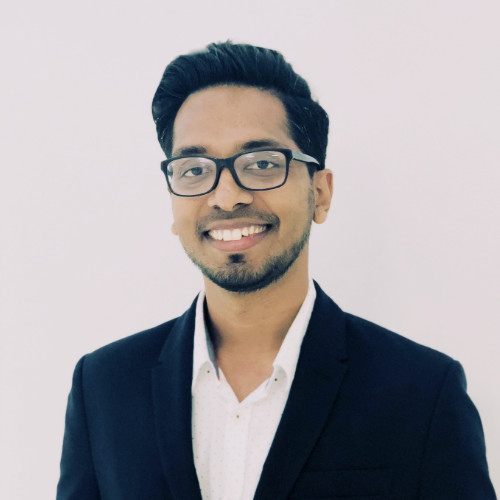 The role of Google in classroom education
Google has always been at the forefront of most game-changing technologies. Google apps are a staple in most mobile phones and systems. As a result, Google Clould's simple tools such as Gmail, Docs, Calendar, and Drive offer many benefits of technology in higher education and are very commonly-used. These technologies allow multi-user editing and real-time collaboration between students and faculty at all times. This proves to be immensely useful for joint projects especially during the pandemic-ridden times. Google Docs, in particular, allow educators to build out templates in the cloud so that they don't lose the formatting. All these tools allow students to maintain easy communication with educators, make citations, coordinate group projects and so much more.
Study abroad applications digitized
In a recent survey by Edu-Tech leader, iSchoolConnect, more than 36% Indian students stated that they would study abroad despite the global pandemic. This fact being presented in the middle of the second wave of COVID-19 clearly indicates the intent behind Indian students who plan on studying abroad. However, applying to universities abroad can be a slightly confusing process. That along with the fact that most traditional education consultants in India prefer the offline approach, made things very difficult for Indian students. That is where the online education platforms like iSchoolConnect come into the picture. These platforms assist students with their end-to-end study abroad applications and address the major student problems involving essays, university interview assistance, and more all with the help of advanced AI technology.
Student management processes made efficient
For many years now, universities abroad have incorporated AI-powered or real-time chatbots in their university websites to allow students to interact better with the institution. Managing incoming student or parent queries, managing fee payments, and training students for future job prospects, are some of the most pressing concerns that Indian university officials have. To counter these issues, there are several softwares in the market that manage student recruitment and job training. This video interview training especially benefits all students venturing into the professional world.
Online proctoring is the key to unbiased evaluation
This factor may be slightly unexplored in the Indian education system but I have no doubt that it won't be the case for long. Data from the Human Resource Development Ministry states that the Indian students pursuing higher education increased by 800,000 in 2018-19 as compared to the previous year. The statistics have undoubtedly increased in the year 2020-2021. As a result, schools and colleges in India often face problems proctoring students' exams and struggle with timely assessments. With the use of AI and ML technologies, several companies have developed technologies that assess students during their exam and allow educators to evaluate them based on the data gathered.
Change in the way Indians approached several education processes was imminent long before the global pandemic. It was evident in the way Indian students overcame the education-based hurdles during COVID-19. The impact of ed tech in educational processes runs much deeper than we thought and with the newer AI-powered ed tech entering the game, Indian students only stand to reap more and more benefits from these advancements.