By Derek Newton
Reposted from Forbes, with permission.
Mark Grovic is a co-founder of New Markets Venture Partners and a General Partner.
He's the kind of guy who, after three minutes of conversation, you feel like you've known for ten years. He's affable, calm and quick to laugh – a disposition that may come from being in the education capital world so long and so successfully. He doesn't have to fake it.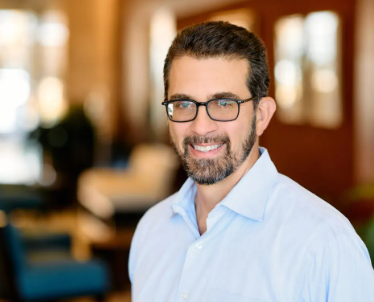 His company, New Markets, has been around for two decades and he's exited more companies and served on more Boards of Directors than many would think possible. At this point, the whats and whys come easy for Grovic. They are things he knows, not things it seems he practices.
New Markets is based just outside of Washington, D.C. and the company recently announced a new, oversubscribed fund of $160 million for education and workforce investments. It's the company's fifth. New Markets has exited ten companies over the past three years.
In their portfolio, Grovic says, the firm has "made about 50 investments, 35 in education and workforce, 15 are currently active and the rest have been sold." He is eager to mention a few companies including Graduation Alliance, Presence Learning, Mantra Health, APDS, Climb Credit, Motimatic and Mursion, all of which he describes as "transformational market leaders."
When asked about why, of all the possible sectors worthy of investment, he and his company invest in workforce training and education, Grovic says, "The true measure of any society can be found in how it treats its most vulnerable members."
"That's a quote from Ghandhi. Or maybe it's Hubert Humphry," he said.
The point, he says, is that, "I feel part of a shared humanity and believe we have a responsibility to use our talents and assets to help elevate those in need. The increasing economic disparity in this country is also creating political discord, economic risks to the U.S. standard of living, challenges to our democracy and threatens global stability. The most effective way to drive economic mobility is by scaling proven education and job training products, services, and technologies."
Grovic continues on that point, "I have spent 30 years successfully investing in and supporting brilliant, mission driven entrepreneurs solving big social problems. It is the most intellectually stimulating and emotionally rewarding thing I can imagine doing."
"There is a lot going on right now." That's what Grovic said when asked about the state of the education marketplace generally.
But there's more. Grovic says, "The post pandemic world has brought one to one computing, ubiquitous broadband and widespread adoption of distance education into the mainstream, creating tremendous opportunities for new transformative teaching and learning technologies and services. We are also in the middle of the deployment of large amounts of stimulus dollars for education and job training, with a looming funding cliff less than two years from now. There are also regulatory challenges and enrollment declines as well. This is all set in a challenged macro environment where liquidity has dried up and valuations have fallen in the face of inflation, higher interest rates and the failure of banks that were important to our sector.
"I feel like all these forces come together to create a balanced market, albeit somewhat tentatively, with strong tension from both bears and bulls meeting in the middle," he said.
Drilling down on possible education market trends, Grovic says he's excited about "data driven interventions that improve learning outcomes and persistence in both K12 and higher ed, credentials with labor market value, mental health interventions, and corporate sponsored training for potential employees."
You get the feeling he could go on if I let him.
On the education topic of the year, the use of AI in teaching and learning, Grovic is somewhat circumspect. "I try to stay solution focused, not feature focused so I am interested in what AI can do to improve the efficacy of impactful solutions to big problems. While AI is not a strategy in and of itself, I increasingly see its adoption across our portfolio as a way to improve outcomes. I do think it may eventually drive some transformational outcomes, but I'm not sure the current versions of AI are yet up to that task."
Given all the pitches he sees and entrepreneurs and investors he listens to, Grovic says when it comes to the investments he chooses, he and his team, "look for experienced teams that have worked together before who have a clear vision and unique solution to a big, important problem in the education and workforce space. We also need to see proven efficacy and happy customers."
For the same reasons as above, I also asked Grovic about the advice he'd give to founders. What he said may – or may not – surprise you.
"Lead with the heart. Never give up," he said. "Read The Hard Thing About Hard Things. Delight your customers. And sell equity with the same empathy you sell your products."
It's a surprising mindset from someone you'd expect to be a grizzled, maybe jaded veteran of investing, no matter how easy-going. Though maybe not too surprising from someone who quotes Ghandhi. Or Hubert Humphry.