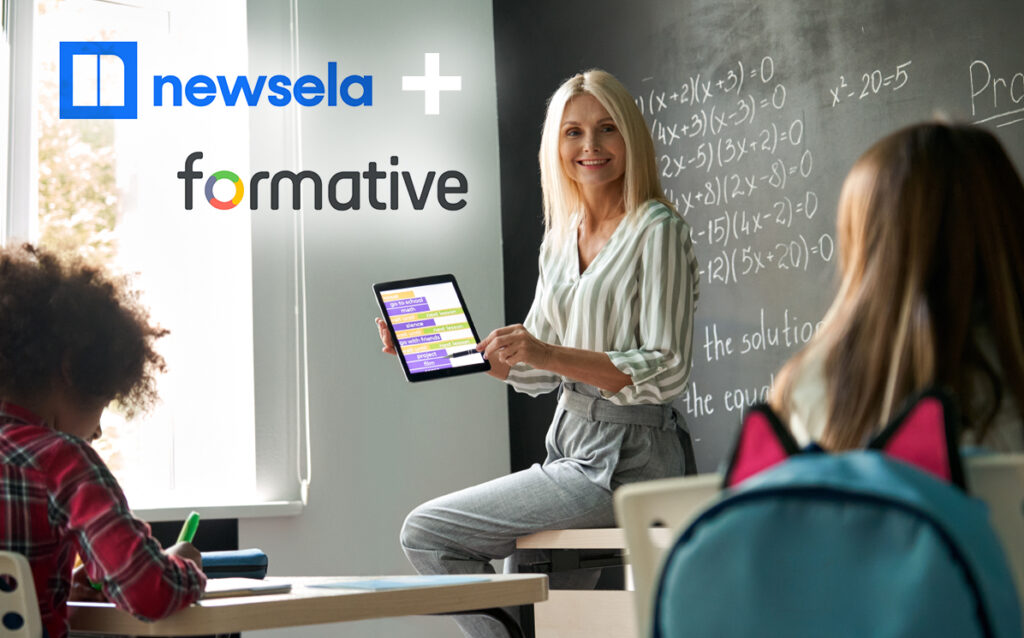 According to a press release, Newsela, the leading K-12 instructional content platform, announced that it has acquired Formative, the leading real-time instruction and assessment platform. This acquisition joins two beloved classroom products to provide a comprehensive instructional solution that engages students and accelerates learning.
"Newsela has led the transition away from static classroom instructional materials to become the digital platform of choice for teachers seeking to accelerate student growth with accessible, real-world content and scaffolding activities that support all learners," said Pep Carrera, Chief Executive Officer at Newsela."Combining Newsela's best-in-class, accessible content with Formative's data-rich assessment activities will give students and teachers the complete, meaningful learning experience they want, while providing the deep insights that teachers and administrators need to effectively impact student outcomes."
Founded by Craig Jones and Kevin McFarland as graduate students at UCLA in 2013, Formative is now used by educators and administrators globally and has a presence in the majority of U.S. school districts. In the past year alone, more than four million students have engaged with the platform.
"All teachers know the importance of being responsive to their students, but that individual attention requires a lot of time and resources. As a teacher, I saw greater improvements when I had the time to provide daily formative assessments, targeted intervention, and quicker feedback loops. Formative was created to apply this approach at scale, so teachers can do it better, faster, and take swift action with real-time data," said Craig Jones, Co-Founder and CEO of Formative. "Our goal was to give teachers the most effective tool for assessment and analysis. Now, the most effective assessment tool can be used with the best content."
As school districts look for the best pathways to improve student outcomes following the disruption of the pandemic, the role of formative assessments in concert with authentic, engaging content could not be more critical in the effort to accelerate learning. Teachers will soon be able to apply Formative's powerful technology to Newsela's 15,000+ content library to gauge learning immediately, provide even more powerful scaffolds and support, while course-correcting in real time to meet academic goals throughout the year.
"We've learned that schools can have the best assessments and the best content, but that won't matter if teachers don't have the resources to make actionable changes based on data. Formative's success to date has been giving teachers real-time data that helps make informed decisions,"said Kevin McFarland, Co-Founder and COO of Formative. "Now with Newsela, teachers will have all the resources—the best content and the best assessments—to help students achieve their goals."
The partnership between Newsela and Formative is effective immediately. Customers who have any questions can contact Newsela or Formative respectively.
.