Otus, a leading student performance platform that empowers educators to accelerate and improve student learning outcomes by gathering, visualizing and acting on real-time student-growth data, is excited to announce the hiring of two visionary K-12 edtech professionals: Heather Adams and Kevin Gallman.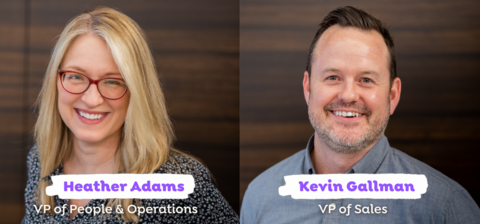 Heather Adams joins Otus as Vice President of People and Operations focusing on three strategic areas: people development, employee engagement, and talent acquisition and management. Heather previously served as the Human Resources Director at Reading Plus, which was recently acquired by DreamBox Learning.
Kevin Gallman, Otus' Vice President of Sales, will lead the overall sales growth for the Otus national sales team. After serving as a high school teacher and assistant principal, Kevin led sales in edtech at Reading Plus and Edmentum Inc.
With the addition of these new professionals to the Otus organization, as well as an expanded customer-facing team, Otus is poised to meet educators' digital transformation goals and better serve the edtech community. "Otus is truly a company that helps school districts with standards-based grading, common assessments, and progress monitoring so educators can act on data to monitor student growth and improve outcomes," said Deepak Karandikar, CEO at Otus. "With Heather Adams and Kevin Gallman, we are bringing two talented, proven and experienced voices into our company to help us realize our vision for growth."
Source: Businesswire