By Derek Newton
Reposted from Forbes, with permission.
In education, there are few things we know for certain. But there plenty of things we feel pretty good are pretty true.
One is that we don't have enough teachers, that we're in a teacher shortage. That's not universally accepted as true, but there's enough evidence to accept it as a premise.
Something we feel more certain about is that diversity in teaching ranks matters. Seeing and hearing teachers who look and sound like their students improves student engagement and content mastery. We also know that efforts to recruit and retain teachers from minority communities work, and are essential to close some of the most persistent achievement gaps. Similarly, we're also on solid ground that many teaching qualifications and certification requirements disproportionally snag the diverse teaching applicants we know we want in our schools.
As much as all that is accurate, it's worth nothing when a pathway addresses all three of these issues – a teacher shortage, the ongoing benefits of diverse teaching talent and the hurdles that can trip them up.
That's what happened last week when a new partnership was announced between the Tennessee Department of Education and Study.com, a platform which offers courses, tutoring and test preparation tools and other education resources, kindergarten through career.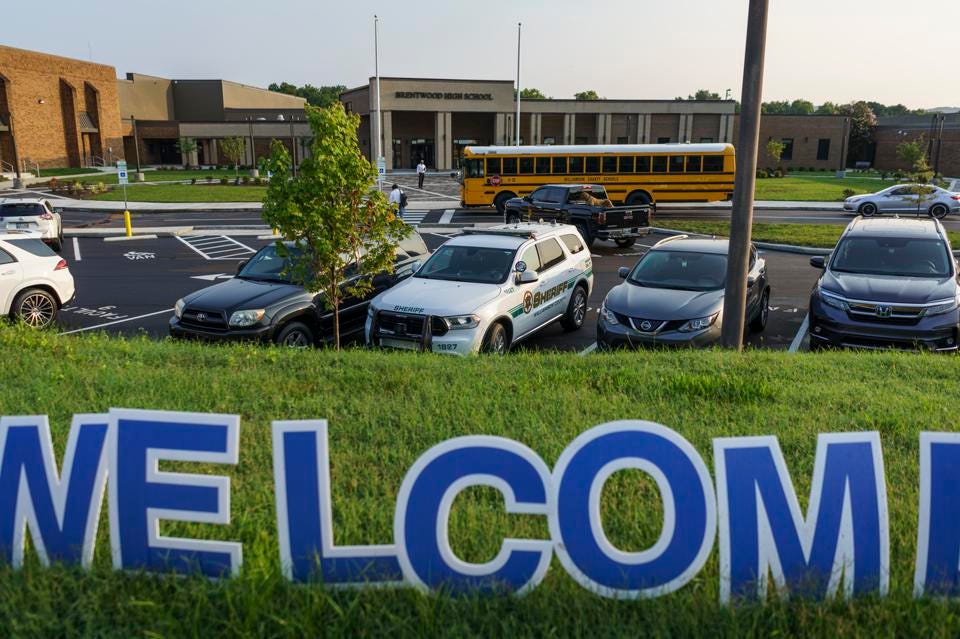 The new arrangement will provide free test practice and preparation for the Praxis – one of the exams required for teaching certification in Tennessee and many other states – to all aspiring educators in the Tennessee Teacher Apprenticeship program. The Tennessee program, according to the partnership announcement, is part of Tennessee's innovative "Grow Your Own" initiative – a $20 million investment with the University of Tennessee System to recruit, educate and credential new teachers.
By offering free study tools for one of the certification exams, Tennessee sees the deal with Study.com as a way to, "strengthen the educator pipeline through no-cost, high-quality opportunities," according to the release.
And, while true, getting quality study tools in the hands of future teachers for free is probably even more important than simply adding to the pipeline. That's because, according to the National Council on Teacher Quality, nationally, 50% of people fail the Praxis on the first try; and a quarter never pass. But most importantly, passage rates disproportionately affect people of color – 38% of Black students never pass the Praxis or a state licensure exam.
In other words, helping tomorrow's teachers pass the Praxis and earn certifications is good, but it's especially good for teaching candidates of color who tend to be tripped up by the exam hurdle more frequently.
"We know how important it is to have teachers of color in the classroom. All the research shows us the essential benefits for individual students – both students of color and their white peers – for teachers and communities at large. Yet, here we are with a disproportionate number of white teachers, despite the diverse demographics of the nation's students. Teacher credentialing exams and other traditional credential pathways can only perpetuate this misalignment," said Dana Bryson, SVP of Social Impact of Study.com.
According to Bryson, more than a thousand would-be educators are already using the company's free teacher test-program program, "Keys to the Classroom." She says, half of those identify as people of color and over 60% identify as first-generation college students.
"Our goal is to help eliminate the barriers caused by these required certifications that keep committed and otherwise qualified teacher candidates from full-time educator positions," Bryson said.
It's a model that makes sense. And it's easy to see what Tennessee and its classroom students get out of the new deal – more teachers, more diverse teachers, more home-grown teachers. More people going from thinking about teaching to actually teaching.
But the partnership runs two ways.
Bryson at Study.com said, "As edtech companies, we have a unique opportunity – and I believe a responsibility – to drive impact at scale and address long-standing equity gaps. Through Keys to the Classroom, we work with innovative educator pathway initiatives across 25 programs in 20 states to support existing teacher recruitment and retention programs. By partnering with these innovative and forward-thinking programs, our goal is to remove barriers and bolster the national educator workforce to be comprised of teachers from diverse backgrounds and experiences, ultimately improving student outcomes and success."
As it starts to work, the Tennessee and "Keys to the Classroom" initiative should be studied and considered for rapid replication. If what we think we know is true, any and all efforts that add teachers to classrooms – and especially teachers of color – is something we need everywhere. And fast.